Infinite expanse of tea estates, nature-fresh valleys, mist-clad hills and mountains, flora and fauna exotic in nature, flourishing forests and the roaring waterfalls, this famous hill station in Kerala has got it all!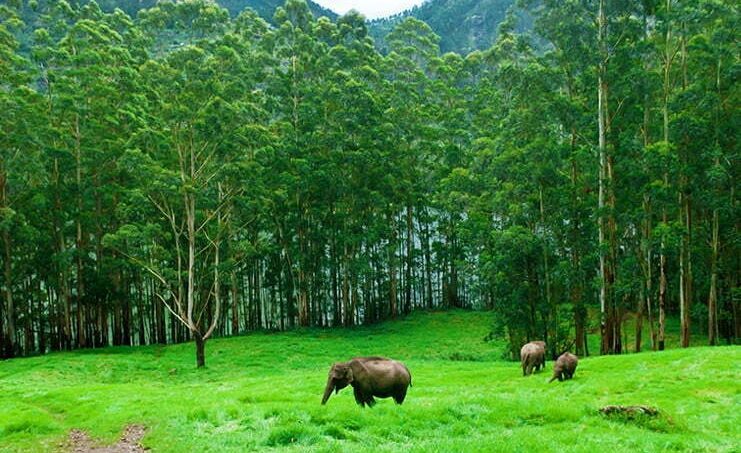 Situated at an altitude of about 1700 m, Mattupetty is famous for a highly specialised dairy farm which was developed as a part of the Indo Swiss livestock project. Another major attraction is the Mattupetty dam and lake that lay nearby the farm.
Rajamala is the natural habitat of the endangered mountain goat, Nilgiri Tahr. On the place, which is 2695 m above sea level one can find small herds of the Nilgiri Tahr in the Eravikulam – Rajamala region. Rajamala also offers beautiful views.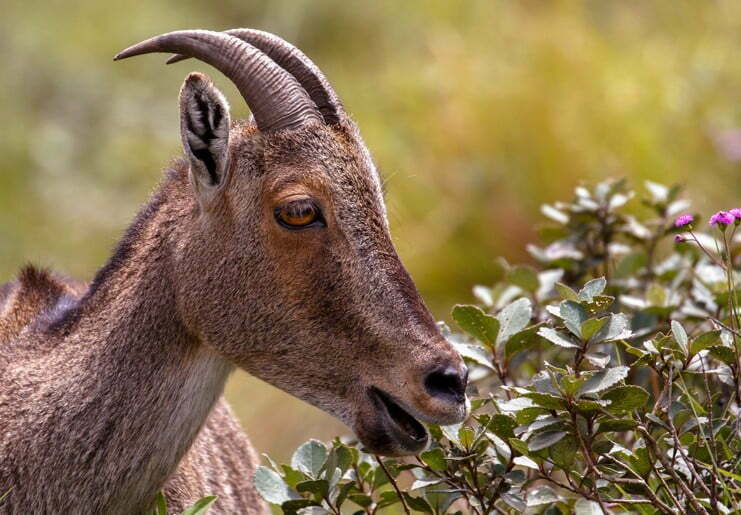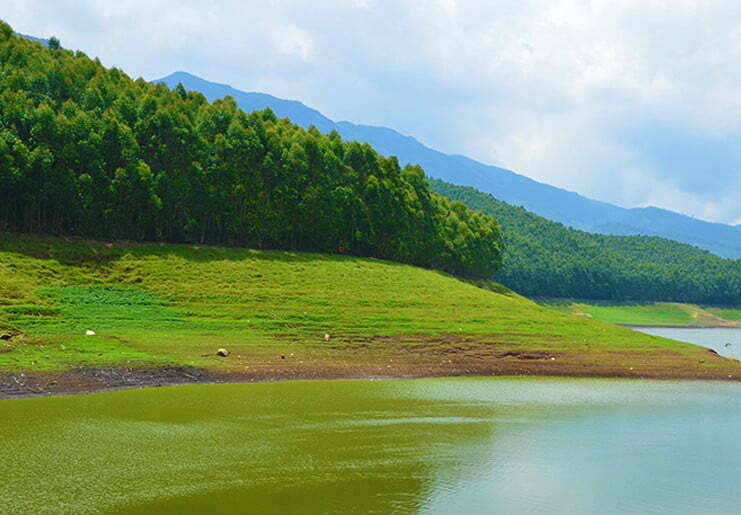 Rich in natural charm Echo point is famous for its scenic beauty and for the natural echo phenomenon. The place is 15 km away from Munnar and is located at an altitude of about 600 feet above sea level. It is on the way to Top Station.
One of the now prominent tourist destinations in Munnar, Anayirankal is famous for its breath-taking scenic views and thrilling boating activity. Since the place is bordered by the thick forests, sightings of elephant herds are common by the banks.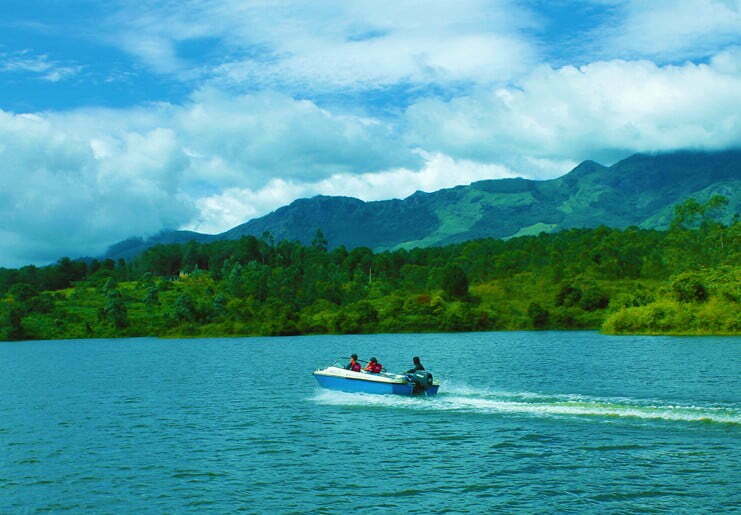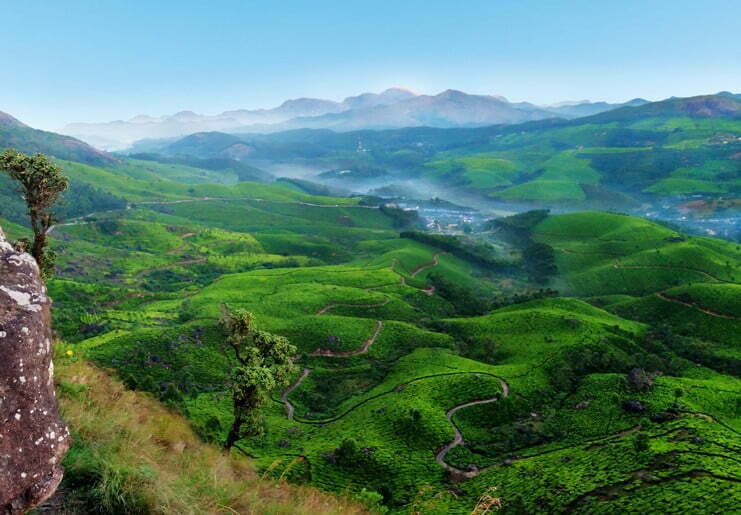 Situated at an altitude of about 2,200 m Top Station, a major attraction at Munnar offers wonderful views of the valley below and panoramic landscape. The hilltop is situated at about 41 km north from Munnar town on the Kerala – Tamil Nadu border.
A viewpoint that cannot be missed! The ideal place offers the best panoramic views of the mist-clad hills and the surrounding areas. Indeed, a shutterbug's paradise this is one of the spots that aptly promote adventure tourism as a prominent trekking area.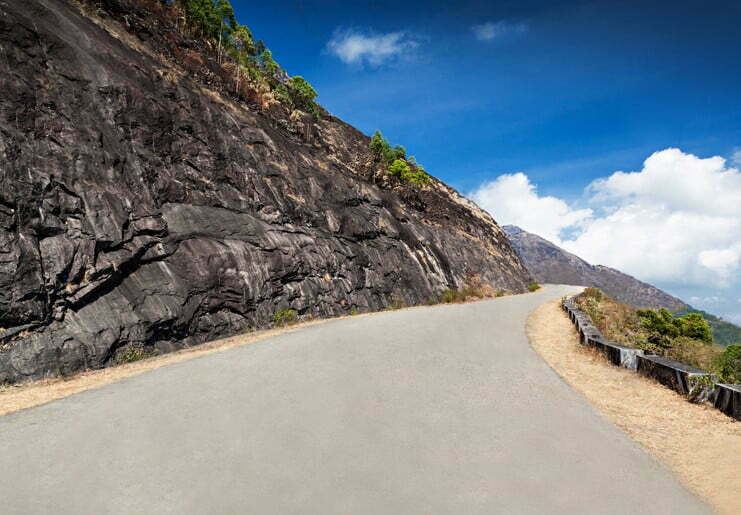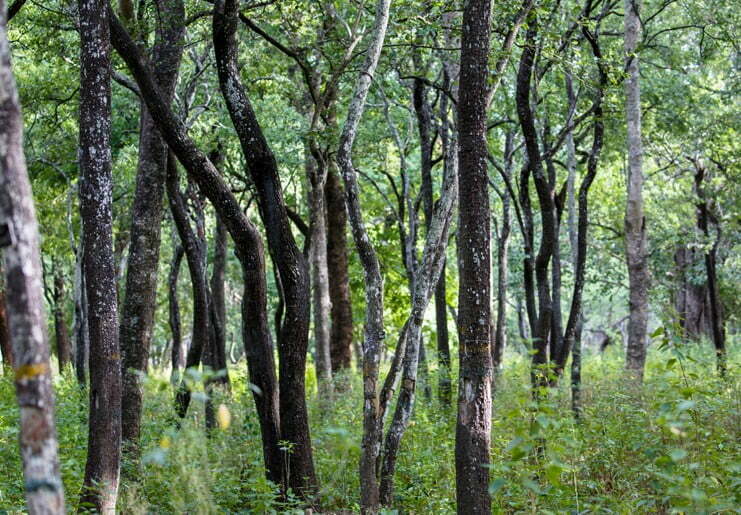 Famously renowned as the only place in Kerala that is home to natural sandalwood forests, Marayoor is around 40 km from Munnar. Famous attractions here include the sandalwood factory and a children's park under the canopy of a single banyan tree.
The waterfall on the way to Thekkady from Munnar cascades down a steep rock 2000 m above sea level. The spot is enriched with the scenic Western mountain ranges and is an ideal place for a break on the way to the Periyar Wildlife Sanctuary in Thekkady.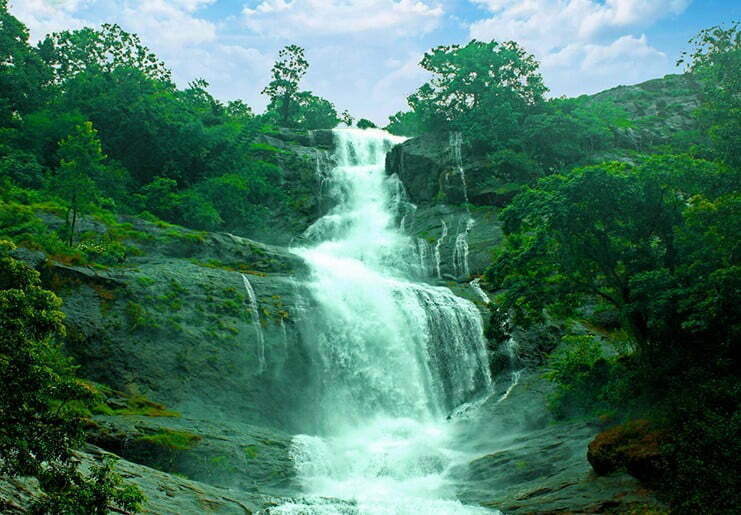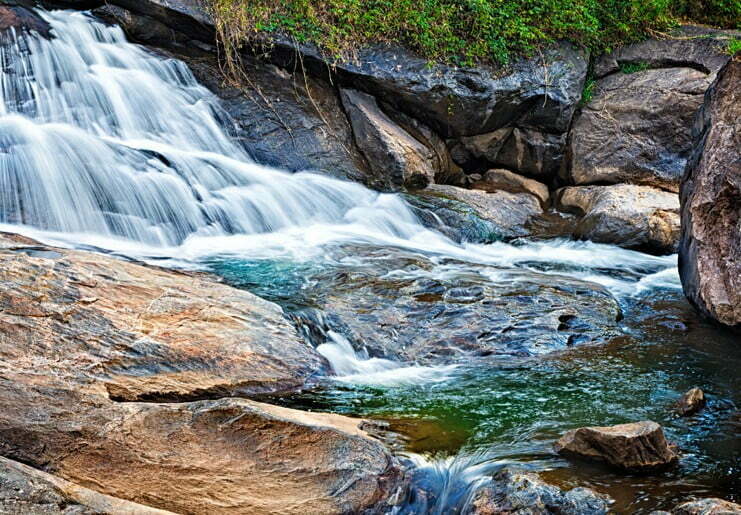 Located between Munnar and Rajamala, Nyayamakad is a land of breath-taking waterfalls. The waters cascade down a hill from a height of about 1600 m. The enchanting surroundings makes it an excellent picnic spot and a trekking point.